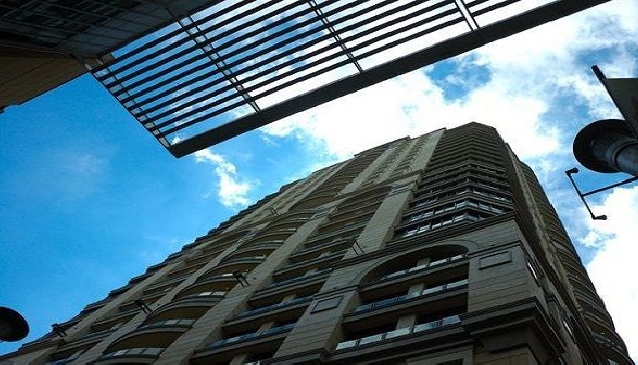 South Africa's Centre of Chic
Editorial
...nowhere is more different than Sandton City
Serious question: who is Nelson Mandela? In a single paragraph, please – I've got a word limit to think about. It's a tough task, granted, but then Mandela did spend 27 years in prison for campaigning against racial inequality in South Africa, wavering not an inch from his beliefs, so we shouldn't really complain about having to write a single paragraph.
Let's start with the Nobel Peace Prize he received in 1993 for his efforts to end the apartheid and lay democratic foundations for South Africa. He was a humanitarian and, fundamentally, a pacifist, who became president of his country in 1994. During this time, he concentrated intently on reconciling a nation that had been racially divided throughout the 46 year apartheid, a regime which held him as a political prisoner for 27 years. His desire was for reconciliation, not retribution; I doubt many people could do that.
Perhaps it's better to use his own words: 'During my lifetime I have dedicated myself to the struggle of the African people…I have cherished the ideal of a democratic and free society in which all persons live together in harmony and with equal opportunities. It is an ideal which I hope to live for and to achieve. But if needs be, it is an ideal for which I am prepared to die.'
Nelson Mandela is the man who changed the face of South Africa.
17 years after the disintegration of the apartheid the country is a vastly different place, and nowhere is this more evident than Sandton City and Nelson Mandela Square in Johannesburg. These are the city's centres of chic, the places to head if you're in need of a little hedonism or are interested in the cultural instalments that are often hosted in their open spaces. Most significantly, they stand as a testament to the prosperity of South Africa since its talisman rescued the nation from its draconian drudge.
Nelson Mandela Square is centred upon a 2.5 tonne bronze statue of its namesake, dominating the area at a height of 6 metres and width of 2.3 metres. It presides over a number of shops (93, to be precise), places to dine, and quaint sidewalk cafés in which to watch passers-by do what they do best and pass by. Modelled around the traditional Italian piazza, here you can take a break from the city's hectic pace and, should you so wish, see a show at the Old Mutual Theatre. As if you needed any other encouragement to go, their website promises 'you'll find it just perfect.'
Situated directly beside Nelson Mandela Square is Sandton City, Johannesburg's premier shopping centre, offering the finest international brands alongside local souvenir shops. The development of the complex, which opened its doors in 1973, transformed an area that, only fifty years ago, was used for farming. There are over 300 shops in total, lining walkways so polished you'd be happy using them as a dinner plate. Opening times are from 09:00 to 18:00 Mondays to Saturdays, 10:00 to 16:00 on Sundays and public holidays, although restaurants and cinemas stay open longer.
Together, these two areas constitute the largest retail complex in Africa, and are situated in close proximity to a number of luxury hotels so that you can find yourself thundering through the shops within 10 minutes of rolling out of bed and into your finest shopping heels. Alternatively, the area is easily accessible by Gautrain, a high-speed transport system that links Johannesburg and Pretoria with each other and the OR Tambo International Airport.