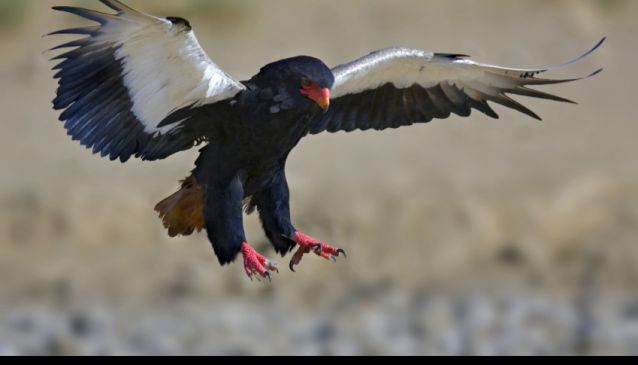 Kruger National Park
Adventure
In Kruger, you are sure to see giraffes, antelopes, impalas, zebras, monkeys, hippos, crocodiles...
It's difficult to imagine that South Africa's Kruger Wildlife Park is the size of Wales. Imagine that, Wales overrun by sprightly bushbuck, predatory lionesses and beefy buffalos. in fairness, it would make a change from the sheep. But in all seriousness (and leaving poor Wales alone) the sheer enormity, diversity and beauty of Kruger never fails to fascinate travellers with a taste for adventure. If you are one such traveller, you may find the following guide useful.
Getting there:
Johannesburg If you are travelling from abroad you should fly to Johannesburg and catch a connecting flight. Kruger is so vast that there isn't just one airport to choose from, although most people tend to fly in to Kruger Mpumalanga International (KMIA) Airport near the southern point of the Park. If money is no option you can arrange a private, chartered flight into a private Kruger Safari Lodge with its own airstrip.
Driving into the Kruger is equally as exciting as flying; in fact you are bound to see more of the beautiful scenery as you head to your accommodation. Cars can be hired from Nelspruit, Hoedspruit and Phalaborwa airports.
Exploring the wilderness:
There are plenty of luxurious safari packages out there. Nowadays famous chefs, plunge pools and game drives at sunset are features of many private Kruger Lodges. While undoubtedly fantastic and memorable, these lodges come with a hefty price tag. But don't be disheartened. You can still enjoy all the sights of the Kruger Wildlife Park without the five star prices.
A self-drive tour is absolutely the best way to appreciate the park. Discover the smells of the bush, the lion's roar and the elephant's trumpeting for yourself. Stop off for picnics and breakfast wherever you so choose and hey, you might even discover some animals you have never heard of or seen before…
There are some well-known driving routes:
Lower Sabie River Road: This runs on the Southern side of the Sabie River, between Skukuza Camp and Lower Sabie Camp. You can see the Big Five here, and the area is regarded as having the highest density of predators compared with any other game park in Africa (yes, even more than in the Serengeti). Elephants and buffalo also love the river area.
The N'wanetsi River Road, running north of the N'wanetsi River and then turning south to the N'wanetsi picnic spot and view site. Also famous for the Big Five, but cheetah are also found in the area.
The Tropic of Capricorn Route – a Circular Route starting and finishing at Mopani Camp in the North.
The all-important wildlife:
It's impossible for us tourists to see every single species that lives in Kruger - there are just far too many to count. Of course, you will not be satisfied until you have seen at least one of the Big Five (lions, white rhinos, elephants, buffalos and leopards). You are sure to see giraffes, antelopes, impalas, zebras, monkeys, hippos, the occasional crocodile if you are lucky, and ostriches; the list could go on and on…
The birds of Kruger are equally fascinating to observe and shouldn't be forgotten. Yellowbilled Storks are particularly exotic and as you can imagine, quite yellow. Don't be fooled into thinking that predators only reside on the ground. The Martial Eagle is a fierce bird of prey who hunts ducks, small antelopes and reptiles. Perhaps one of the most beautiful birds is the Lilac-Breasted Roller. Of the five species of roller, this is the only type that can be seen throughout the year. This iridescent creature is absolutely beautiful and commonly perches on roadside branches.
Ecology and Landscape:
There is an abundance of rivers running throughout Kruger. The sunset over the purling, Sabie River (which runs for 104 km) is one of the defining sights of the park. Rooibosrand Dam is the perfect place to see water birds.
The Baobab and Magic Guarri trees are some of the most distinctive in South Africa and are both found at Kruger. The park is also home to the Kiaat Tree which is commonly used for wood carvings.
What is so superb about Kruger is that you can explore as much or as little as you like. Go in search of the Big Five, find some peace and quiet bird watching, or simply marvel at the stunning scenery. Just don't get too accustomed to wildlife – you'll have to leave at some point!
If you fancy checking out Kruger before you hop on that plane you should definitely take in our virtual tours which cover every single camp and picnic spot in the Park.